Due to the increasing fire related incidents recorded all over the world, the authorities have extended their efforts and strengthen their campaigns in minimizing the loss of lives and properties. With this in mind, the founders of WATERFALL PUMPS MANUFACTURING started its own factory and facility in Dubai, United Arab Emirates in March 2015 with a commitment to contribute to this noble objective by providing fire protection products that are designed to comply with various stringent safety and quality requirements
They formed a small but highly trained and experience team to have an intensive research to plan and develop strategies and techniques to meet the latest technical requirement in the fire protection industry. Upon completing establishing their factory in the first quarter of 2016, the team worked diligently and successfully listed (3) fire pump models with Underwriter's Laboratories (UL) and acquired their ISO Certificate for Quality Management Systems 9001:2015.  In the same year, they initiated the production of fire protection pumps set and yet again listed another (3) fire pump models the flows up to 1500 gallons per minutes (GPM) reaching the pressure up to 21 Bar (533.4 psi) covering a broad market requirement.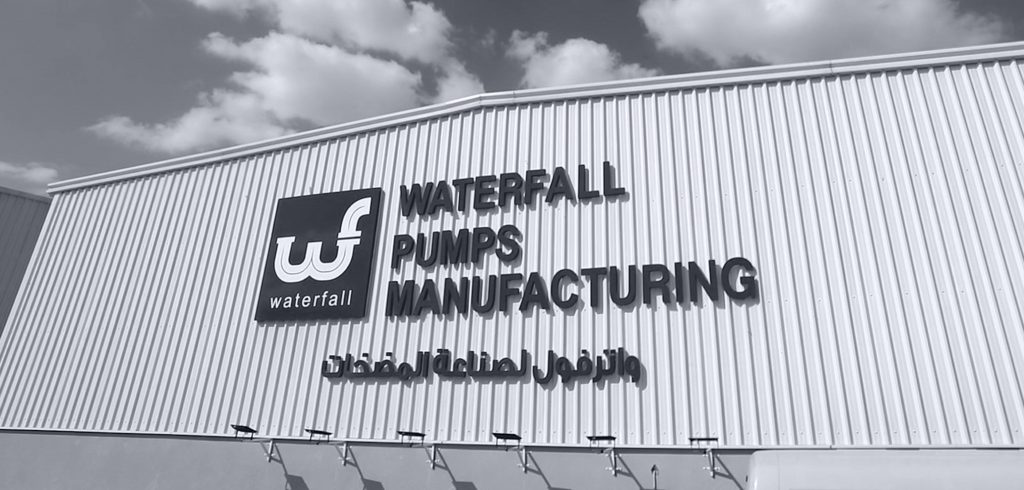 Waterfall Pumps Manufacturing introduced their brand promise "Where quality comes First" in 2017 which focuses on their qualitative approach encouraging the team to continually seek for valuable solutions. It also helped them achieved yet again another sets of fire pump models to be listed with UL which flows up to 2000 gallons per minutes (GPM). Aspiring to strengthen their qualitative approach, Waterfall applied their fire protection products to be approved by another prestigious approval body Factory Mutual (FM Approvals) and successfully received their certification in the first quarter of 2018 offering the market and fire protection industry a wider range of quality fire protection products.
We, at Waterfall Pumps Manufacturing continuously extend our capabilities, working to produces variety of fire protection products in preparation for the next generation of solutions.
To become the world's premiere manufacturer of fire protection pumps.
To create an innovative fire protection product that brings high quality services, valued solutions, and recognized as customer's first choice.
Waterfall Pumps Manufacturing values A C T I O N S.